Landscape and Garden Design
Our nature-forward landscape and garden designs will bring your outdoor living dreams to life by focusing on native and climate-appropriate vegetation and functional hardscapes like water features and fire pits that collectively add I timeless beauty and value to your home.
The Process | Client-Centered Collaboration
Step 1 | Creative Consultation. We begin each project with an in-person (or video) consultation. Prior to the meeting, we'll email you a questionnaire that will help center our discussions for your space. Our goal for the consultation is for both parties to walk away with a clear understanding of the vision and the design opportunities within your space. During our consult, we'll view the property and discuss preferences, expectations, and any potential issues we foresee.
To give a visual representation of our discussions, you and your designer will also create a Pinterest board together. The questionnaire, in-person consultation, Pinterest board, and the property plot plan are four key elements to creating a design plan that is guided by your vision and our expertise.
Step 2 | Initial Design Plan. Now that we have a clear idea of the vision, our designers will draft a bespoke landscape and garden design plan. You'll meet with the designer to review and edit before the final plan is presented.
Step 3 | Final Design Plan Blueprint. Like a home blueprint, this document is a scaled CAD illustration of your property as it will be landscaped, inclusive of plant and hardscape selections. Our final blueprints can be used by any experienced installer when you're ready to start your project.
Need recommendations for installers? We can introduce you to our favorites, or you can select your own.
Garden Design Coach
Prefer the DIY method, but still want the expertise? Vignette's Garden Design Coaching sessions are a DIY alternative to the full-blown landscape and garden design service. Our coaching sessions typically last one hour and begin with an in-person walkthrough of your property. During the walkthrough, our Lead Designer/Master Gardener will discuss the outstanding design and landscape issues as well as your vision for the property. Those notes are turned into an action plan that guides you through plant selection, location, and fertilization to help make sure your new project is beautiful and sustainable.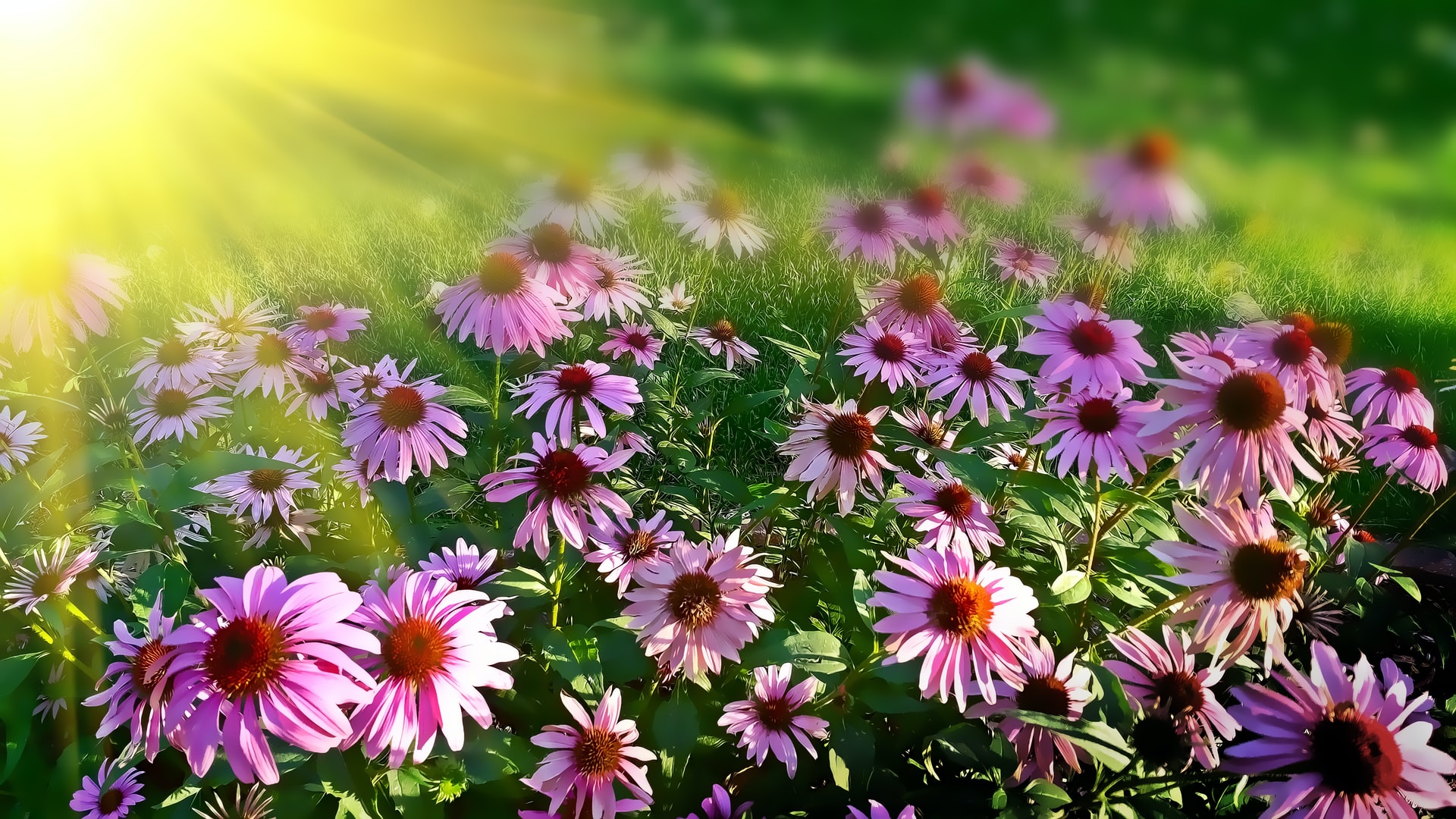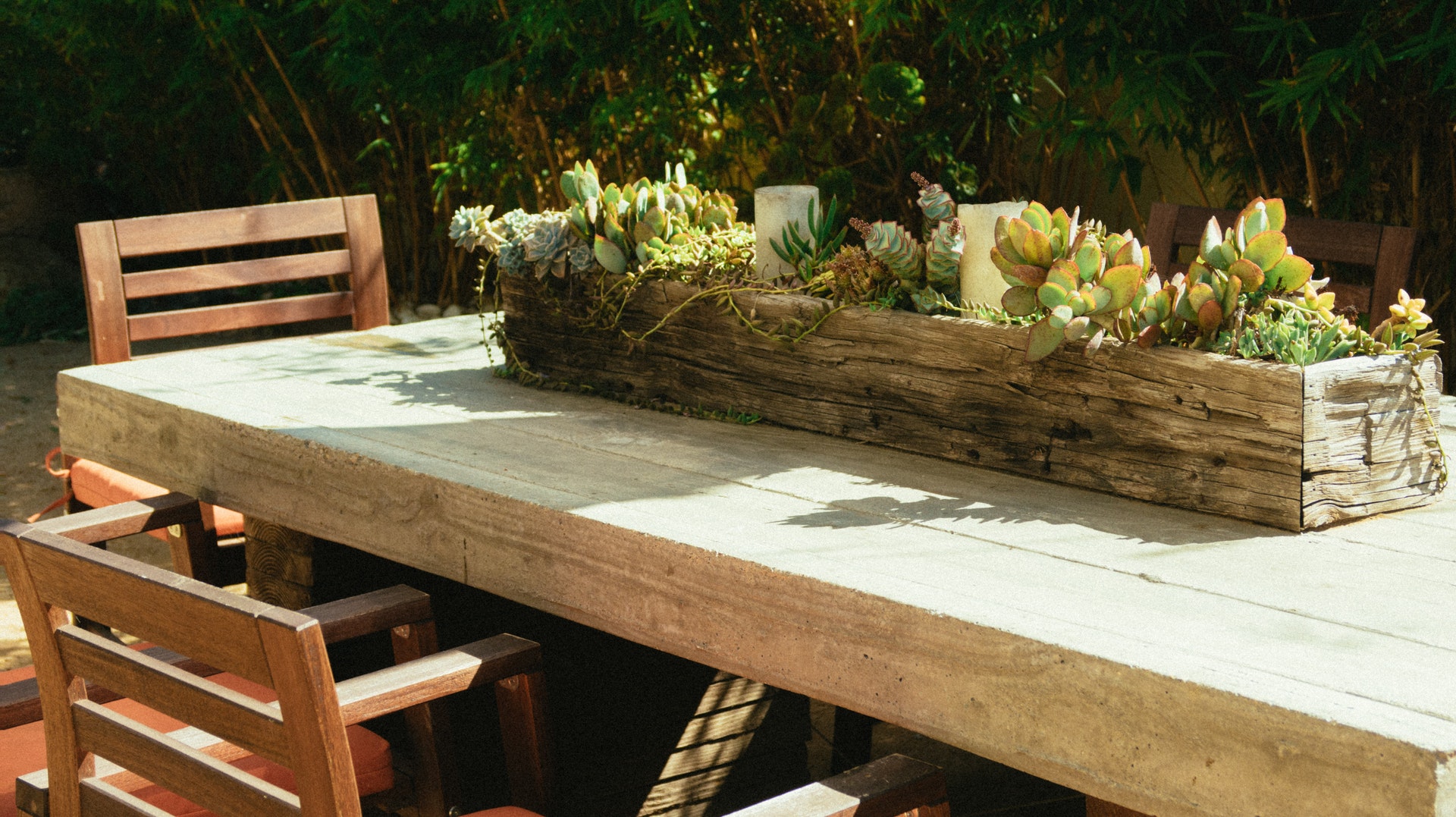 Residential Container Subscriptions
All of the beauty of sophisticated plant arrangements, with none of the decisions. Vignette's Residential Container subscription leverages our lead designer's expertise with the convenience of plant delivery and care. When you subscribe, we'll ask you a few questions (e.g. what's your home's exterior color palette) to make sure selections match your home's aesthetics. Our team will then deliver, and subsequently, change your designer-selected custom containers and window boxes up to five times a year, typically coinciding with spring, summer, fall, holiday, and winter.
Want to subscribe, but need garden boxes? We love Birdsall in Englewood.
Commercial Container Subscriptions
Plants = Productivity. A two-year study in Norway found that the presence of plants can reduce employee fatigue by up 30%. Vignette Commercial Containers allow organizations to leverage the power of plants to support a healthy, productive working environment. The containers are changed up to five times a year and are designed to provide maximum benefit with minimal effort – remaining beautifully low-maintenance until it's time for a container change.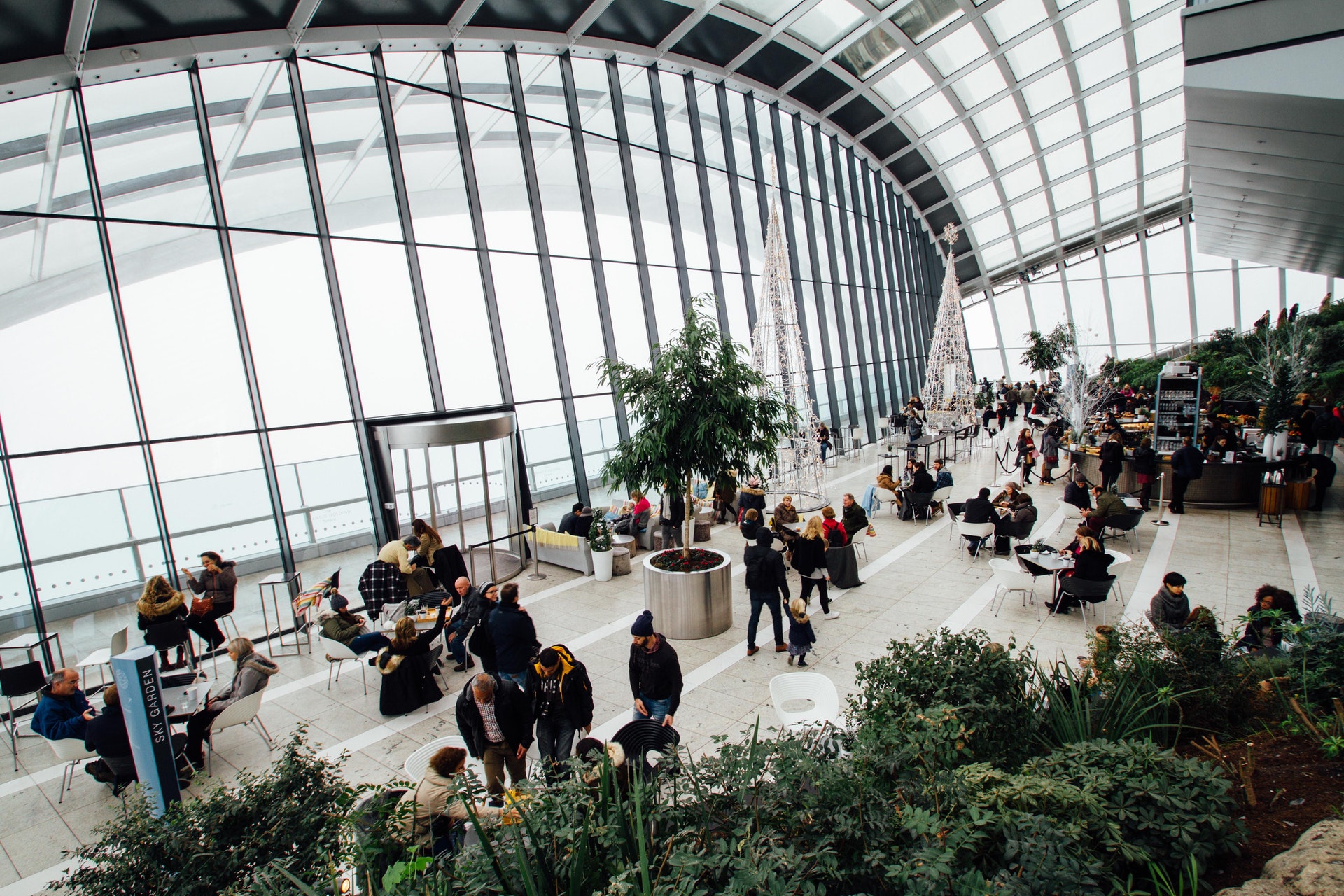 We are currently booking into 2022 for our design and installation customers.